about
Mobile Life Support Services Inc . Ambulance Company which is located in South Amboy, New Jersey. Mobile Life Support Services provide ambulance, wheelchair van service, 24 hours a day, 7 days a week.We offer quality medical transportation for clients who are stretcher bound or Wheelchair bound and ambulatory patients who need assistance and/or supervision. Our vehicles and staff are fully licensed and certified by the New Jersey Department of Health and Senior Services and Department of Transportation.We provide a range of transportation services including: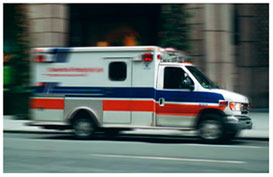 Hospital Discharge
Woundcare transportation
Dialysis transpotation
Hospital to Hospital Transportation
Radiation transpotrtation
Doctors Visits
We here are to provide prompt and courteous service while ensuring each client's comfort and safety. Mobile Life Support Services can guarantee professional and excellent service for your clients. There are brand new ambulances and wheelchair vans in our current fleet. Each ambulance is equipped with all the necessary equipment for 911 and supplies required by the Department of Health. Each wheelchair vehicle is equipped with hydraulic lift and raised roof, and is capable of securing all types of wheelchairs.
Mobile Life Support Services has employees who are courteous, caring and They are qualified and experienced in EMS field.